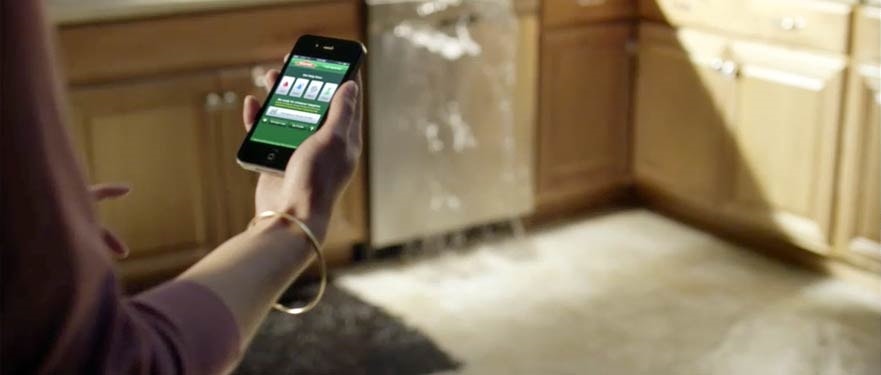 Water Damage Emergency Tips
What you can do until help arrives
Water Tips  |  Fire Tips   |  Biohazard Tips   |  Mold Tips
Check for water below windows. Where windows are joined with the wall can allow water to seep into the wood below over time, so it is important to check for watermarks.

Check siding joints. Where siding panels join—especially at corners—can be a prime spot for leaks to occur on the plywood below.

Inspect door thresholds. The metal plates of the threshold are not weather-sealed, allowing water to spread to the wood below. Inspect often to ensure the wood has not begun to swell.

Assess softness of exterior paint. Paint layered upon paint is not always properly sealed against the elements, allowing water to slip through. If it is soft to the touch, there might be water damage underneath.

Move the dishwasher. Dishwashers deal with a large volume of water, meaning they are primed for leaks. Moving the dishwasher out often is a great way to ensure there are no secret water spots.

Watch walls for discoloration. Water pipes run behind walls, and if you notice discoloration, that could indicate a leak.

Be sure the toilet is steady. A toilet's seals grow weaker with age and can cause a leak so gradual that it goes unnoticed. However, a wobbly toilet might be indicative of flooring damage below.
Have A  Water Damage Emergency? Call (626) 478-0286
What To Do After Flooding
Remove excess water by mopping and blotting.
Wipe excess water from wood furniture after removal of lamps and tabletop items.
Remove and prop wet upholstery and cushions.
Place aluminum foil or wood blocks between furniture legs and wet carpeting.
Turn air conditioning on for maximum drying in summer.
Remove colored rugs from wet carpeting.
Remove art objects to a safe, dry place.
Gather loose items from floors.
What NOT To Do After Flooding
Don't leave wet fabrics in place. Hang furs and leather goods.
Don't leave books, magazines or other colored items on wet carpet or floors.
Don't use your household vacuum to remove water.
Don't use television or other household appliances.
Don't turn on ceiling fixtures if ceiling is wet, and keep out of rooms where ceilings are sagging.