Water Damage Mitigation after a Flood
6/23/2022 (Permalink)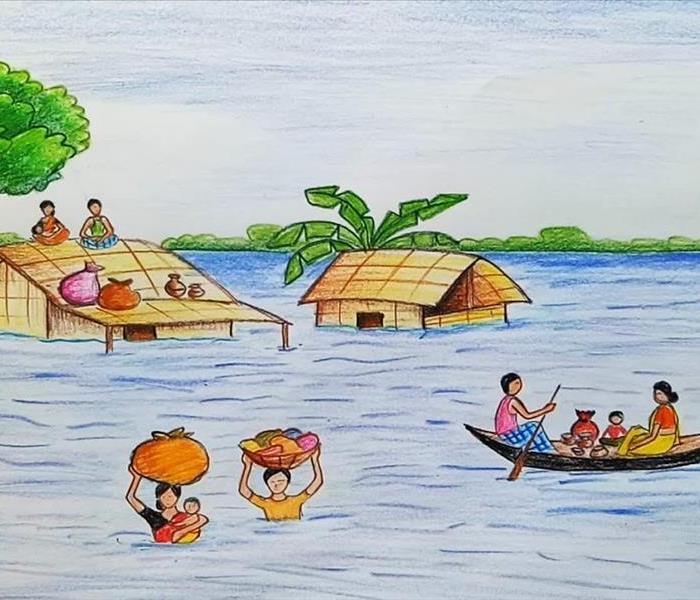 We don't often experience Storms in Southern California. But they they do occur storms can create a lot of problems for your commercial or personal property. After a storm, water damage is the most common type of damage you experience, and time is never your friend after water damage of any kind.
The longer you let the water sit before calling a professional team like ours at SERVPRO, the more likely that permanent damage to your personal property and building can occur. You need to contact us right away to assist you with timely water damage emergency services, remove the excess water and clean up your property correctly. Getting us out there quickly increases your likelihood of successfully restoring your property and a fast return to life as normal.
Mitigation can begin as soon as we arrive and continues throughout the drying of your home or business and personal property:
Our specially trained team carefully inspects your property with special equipment so that we can find the sources of moisture and figure out how much moisture remains after the initial response.
We calculate how much drying time is needed and what other equipment we have to use.
We devise a proper dry-out plan so that your property can be taken care of correctly and you can avoid any secondary damage or complications from the growth of mold.
Mold grows fast, so we act quickly to take care of the moisture in your building to stop the growth of any mold already present and prevent any future development.
Water Damage Restoration

After the initial cleanup and drying are completed, we can move forward with the restoration phase , and the damage repairs can get started. This could involve decisions about repairing or replacement finishes and personal property, and we can help guide you on what is restorable and what needs to be replaced. For example, if you have soaked carpeting and carpet padding, we will replace that, but furniture could be dried out and restored. Things such as drywall that gets soaked will also need to be replaced as well.
Remember, the key thing is to act fast when you experience water damage so that we can get to your property and begin our cleanup services before your building and belongings sustain any more damage.
You can reach us at any time by dialing (626) 478-0286 and we can get to your property quickly to assess your damages and get started on the cleanup and remediation.