Commercial Restoration For Fire Damage
6/10/2022 (Permalink)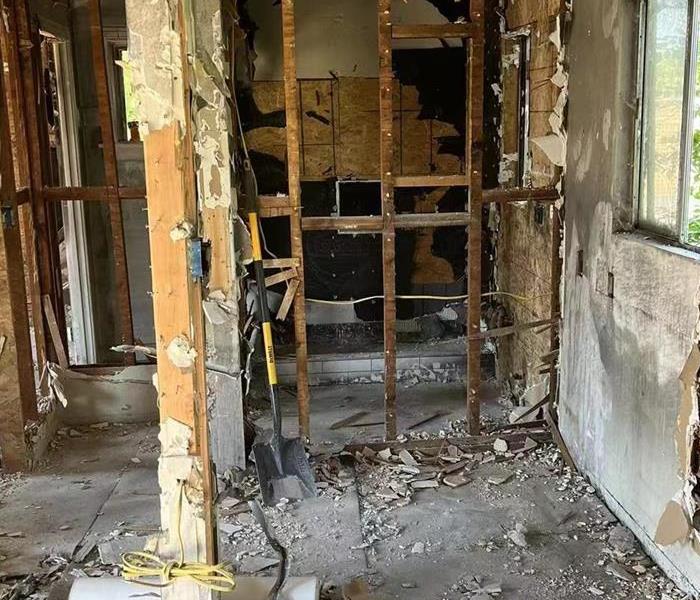 The Process Of Commercial Restoration For Fire Damage
If your commercial property has been devastated by a fire, there is a need for a commercial restoration service. It is critical that the restoration is done immediately and efficiently ensuring that normal company operations resume quickly. But what are the restoration process of commercial property in a fire disaster? Read on to learn about this.
Evaluation
When you hire a professional, you'll get a complete evaluation of the damage, critical for the restoration, cleanup, and insurance processes. Make an appointment for a damage assessment with your region's most reputable commercial restoration company.
Occupational Safety and Health
Preventing further harm to your property should be your priority. The restoration team will inspect your windows, walls, and roofs to see whether they need to be boarded up or if the roof needs a tarp.
Water removal from the building.
The most crucial step is to remove as much water as possible when the firefighting actions have been completed. It's critical to hire a professional commercial restoration team to check for leaks and areas susceptible to mold growth.
Smoke and soot removal from the work area.
Smoke and soot frequently leave behind stains and smells that extend well below the surface. The following phase for the restoration firm is to remove smoke and soot from every part of the building surfaces using specialist equipment and procedures.
Reorganization and Debris Removal
The next step is to thoroughly clean all damaged goods and buildings that can be repaired. Many different cleaning methods and equipment like industrial air scrubbers and foggers may be utilized to remove smoke odors.
Repair and Restoration
Finally, restoring your house to its pre-fire condition may necessitate work such as painting, drywall restoration, and new flooring installation. Even if a significant piece of your property must be rebuilt, skilled contractors will know how to get the most bang for your buck throughout the restoration process.
We at SERVPRO of San Gabriel take care of the complete restoration procedure for commercial buildings. You may get a free consultation by contacting us today at 626-478-0286